Do you often check in with your family? Perhaps, you're a parent of a teenager who often stays out late, or your elderly relatives tend to wander off more than you'd like. If so, ease your worries with a family location app.
This post will cover the best family tracking solutions available in 2023 for Android and iOS devices. We will review each app, focusing on features, cost, and ease of use. Let's get started!

What is a Family Tracking App?
A family tracking app is a user-friendly software packed with several unique features. It displays the live location of all your family members on an interactive map. You don't need to send them requests to receive updates. Once the app is installed on your devices, it will constantly track your family's whereabouts in real time.
Beyond real-time location tracking, the most advanced software offers geofencing capabilities. It sends instant notifications when your child or elder parents enters or leaves specific places. This way, you can ensure their safety without checking the interactive map every few minutes.

6 Best Family Locator App Solutions
As the mobile software market expands, you might come across numerous options while looking for the best family tracking app. To help narrow down your search, we've tested the most popular tools for you. Below, you'll find our top six picks for the best solutions of 2023.
Our Top 3 Recommendations
Name
Key Features
Compatibility
Price
Rating
Parentaler
-GPS tracking
-Location history monitoring
-Geofencing
-Stealth mode

Android
iOS

$9.60/month
10/10
mSpy
-Live tracking
-Smart notifications
-Route mapping

Android
iOS

$11.66/month
9/10
Eyezy
-Real-time location tracking
-Detailed log of location history
-Geofencing

Android
iOS

$7.99/month
9/10
Parentaler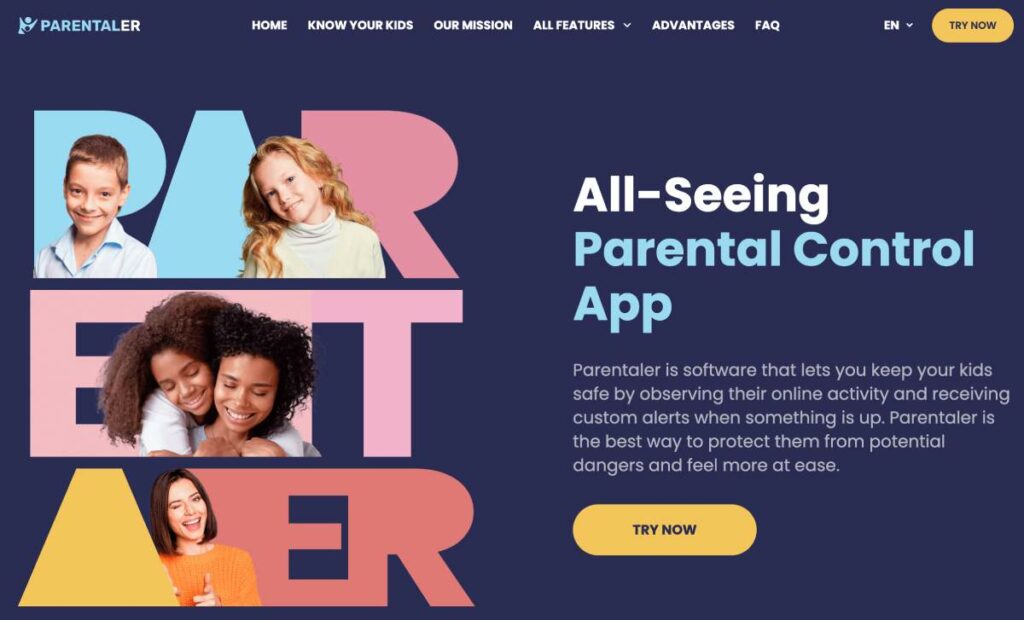 Introducing Palentaler: the best family locator app, compatible with both Android and iOS devices. The app features a simple and intuitive interface. With Parentaler, you can quickly find out where your loved ones are through an interactive app on your Control Panel.
Key Features
Track your kids and family members on a map in real-time.
View location history in a timeline format.
Create custom Safe and Dangerous zones. Receive notifications when your loved ones enter or leave these zones.
Use parental controls for added safety: social media activity monitoring, browsing activity tracking, and more.

Pros
Offers a 14-Day Money-Back Guarantee.
Runs in Stealth mode.
All-in-one app for location tracking and parental control.
Comes with live customer support.
Cons
It hasn't a demo version.
Compatibility
The family tracking app Parentaler supports Android and iOS devices, including smartphones and tablets. You can log into a web-based control panel from any Internet-connected device to access collected data.
Price
The app offers three subscription plans. An annual plan starts at $9.60/month, while a quarterly subscription costs $22.83/month. You can also get a monthly subscription for $40.68.
Rating
10/10
mSpy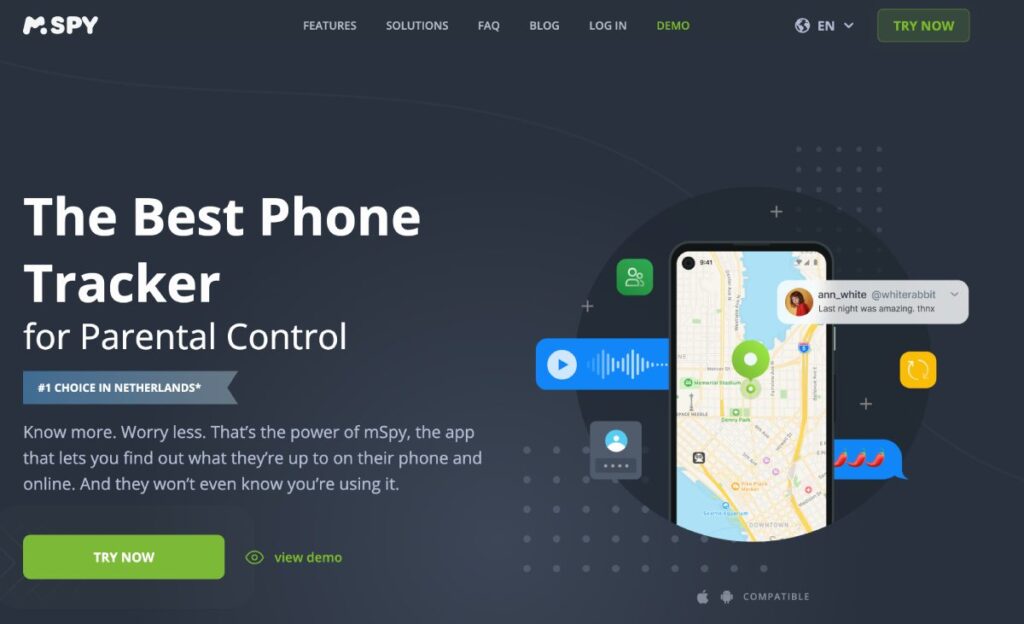 mSpy is a trustworthy family tracking app that has been leading the market since 2011. Designed with parental needs in mind, it accurately locates your kids' devices, no matter where they go. Outside of this, mSpy provides text monitoring and Internet usage control.
Key Features
Check real-time location via an interactive map. Get additional data such as exact address and location time.
Set virtual boundaries on a map and get alerts if your kid enters or leaves a designated area.
Get directions to their location by importing coordinates into Google Maps.
Pros
Provides detailed and accurate location data.
Easy to install and user-friendly.
Lets you explore all features via a live demo.
Cons
May drain the battery of older devices.
Compatibility
It is compatible with all iOS devices and Android devices running 5.x and higher.
Price
The family tracking app mSpy will cost $11.66/month if you opt for a 12-month subscription, $26.10/month for a 3-month subscription, and $46.51 for a 1-month subscription.
Rating
9/10
Eyezy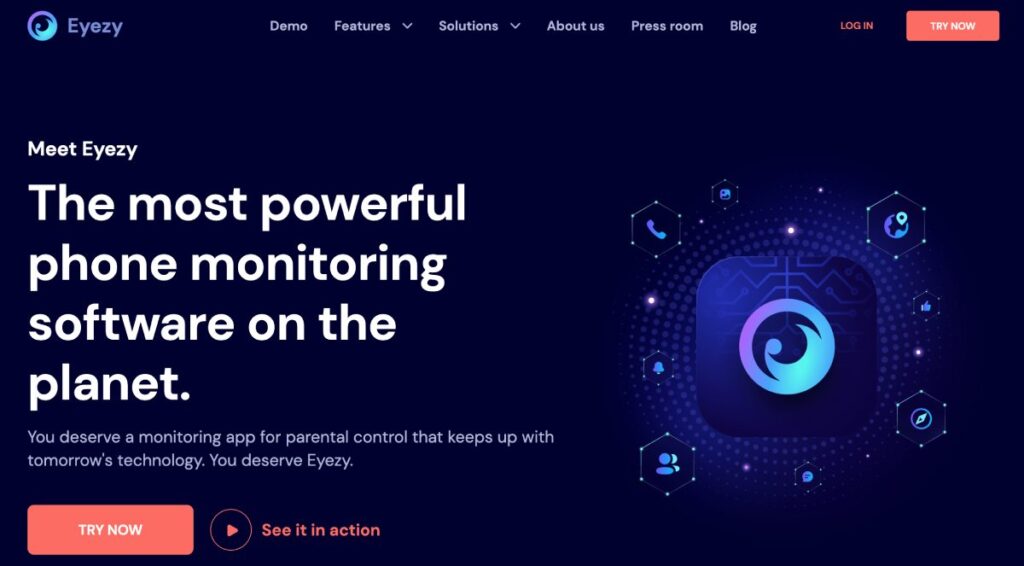 Eyezy is another high-level family tracking app for Android and iOS devices. You can set up Eyezy to run in Stealth mode to keep tabs on your teenagers or elder relatives without being intrusive. There's no need to worry about missing crucial updates: Eyezy immediately sends you notifications whenever they visit new locations.
Key Features
Track your family's movements in real-time from any device.
Check their daily routes using the location history feature.
Receive geo-fencing alerts when they enter or leave specific areas.
Get detailed information about their activities, phone calls, and texts.
Pros
Accurately tracks location in the background.
Lets you set customizable geofences of any radius.
Comes with parental control tools.
Cons
You might need some time to get used to the interface.
Compatibility
This app to track family members works on most Android devices and iPhones. It's also compatible with tablets.
Price
The price for Eyezy starts from $7.99/month. For new subscribers, discounts are available.
Rating
9/10
Life 360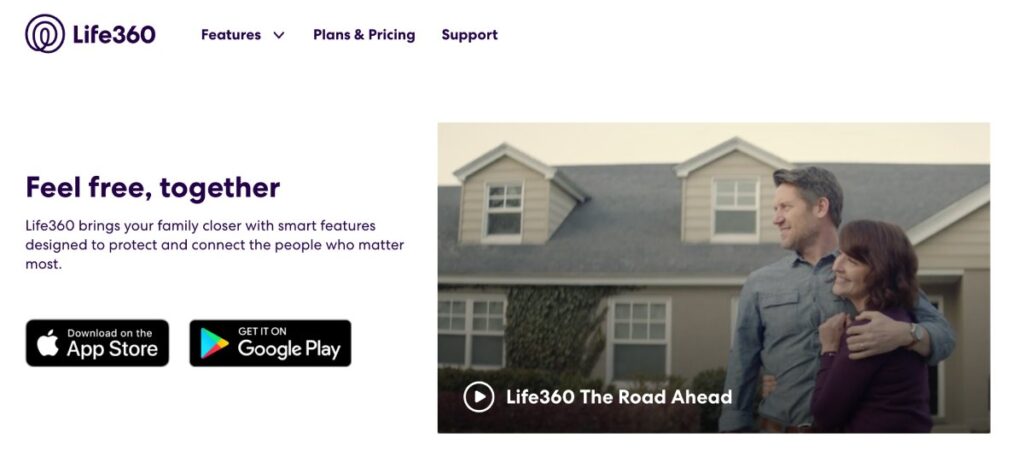 Life360 is the best free family tracking app. At the basic end, it covers real-time location tracking and driving speed monitoring. If you're looking for a more comprehensive experience, you can always opt for the paid version.
Key Features
Track your family members on a map and build routes in one tap.
Encourage safe driving habits with speed reports.
Pros:
Offers built-in messenger for check-ins
Creates brief reports on location history, including any stops made along the way.
Has a Panic Button tool.
Cons:
Free plan allows you to set only two place alerts, like home, school, or work. You're also limited to 2-day location history.
Drains battery quickly.
Compatibility
The Life360 family tracking app runs on Android 8.0+ and iOS 13.0+ devices.
Price:
The cost for the premium version ranges from $14.99/month to $24.99/month.
Rating
8.5/10
Family Link from Google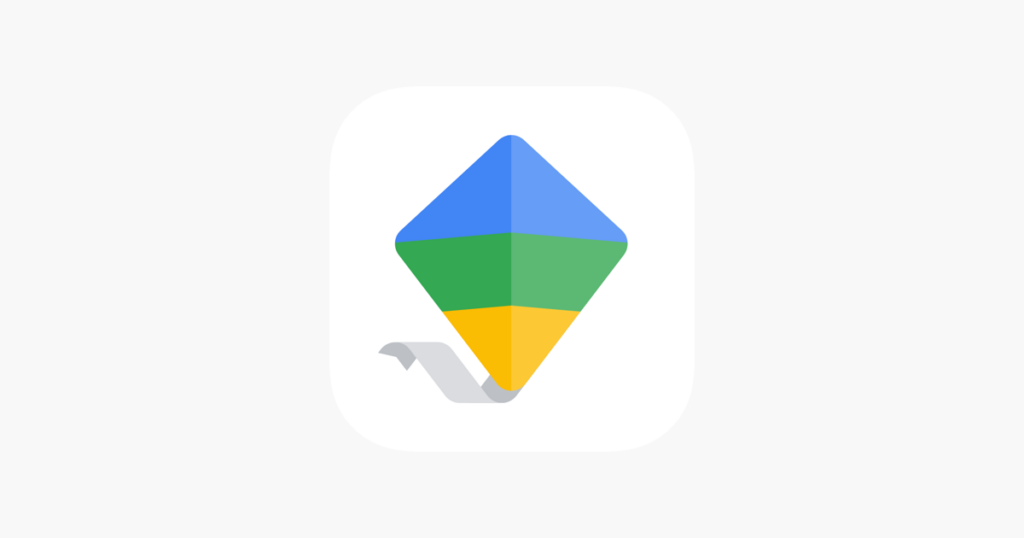 Family Link from Google is a must-try app to see where your family is. Beyond basic GPS tracking, it offers screen time monitoring. You can install it from the your official app store or use the web-verision.
Key Features
Tracks location on Google Maps in real-time.
Features several parental control tools.
Pros:
Works from a web browser after a quick setup.
Set limits on Internet and app usage on kids' devices.
Cons:
Doesn't have as many features as other family tracking apps.
Requires a Google account for each family member.
Compatibility
Works with Android phones 5.0. To install in on iPhone, you have to uptdate your device to iOS 11.0 or later.
Price:
The family tracking app iPhone version is free on the App Store. Android users can also download the free version.
Rating
8.0/10
Find My Friends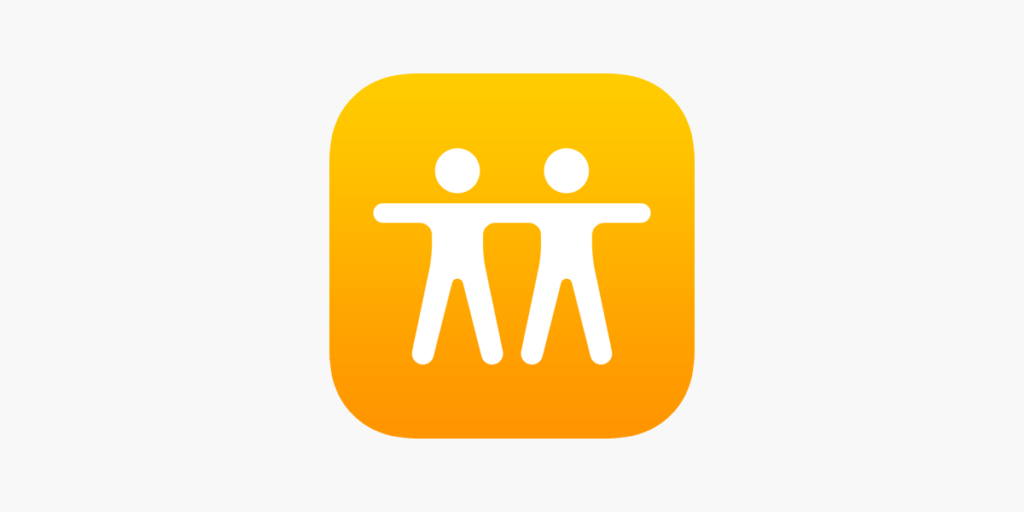 If you're wondering, "How do you track a family members iPhone?", Apple has a solution for you. Find My Friends is a free app designed specifically for location-tracking, whether it's an iPhone, iPad, or Apple Watch.
Key Features
Track live locations of your family members on Apple Maps.
Receive location-based notifications.
Pros:
Clean and intuitive interface.
Cons:
Your family members can disable location-sharing anytime they want to.
Some users report glitches.
Compatibility
Runs on iOS 10.0 or later.
Price:
You can download this app for free from the App Store.
Rating
8.0/10
How to Choose the Best Family Tracking App?
At this point, you might be thinking, "Which app to locate family would best meet my needs?" Here are key factors to consider:
Range of features. Simply put the more features, the better. Beyond location tracking, a decent app should offer geofencing and location history tracking.
Ease of use. An app should be user-friendly for all family members, regardless of their tech knowledge.
Accuracy. Although accuracy largely depends on signal strength, the quality of the software also matters. Advanced tools like Parentaler tracks devices down to 5-10 meters, which can be crucial in emergencies.
Compatibility. If you plan to use family tracking apps for an extended period, choose cross-platform software. It will be easier for you to install the app on a newly purchased device without any issues.
FAQ
What is the best app for tracking my child?
Parentaler is one of the best apps for tracking your child. It offers a GPS tracker, screen time control, and online activity monitoring features, all in one.
Can I track a family member without them knowing?
Parentaler comes with a Steal mode feature that enables you to track family members secretly. Keep in mind that if you want to monitor an adult, you have to ask their permission first.
How to track family members on Google Maps?
You can use the solution from Google Family Link. It's a free family tracking app for Android and iPhone.
How can I track my family location for free?
Make the most of the free trials offered by paid apps to test out the advanced features. Once you are sure that app meets your needs, you can purchase a subscription and start tracking your family members.
Conclusion
Family tracking app market is overflowing with products, but you don't need to test them all to find the best solution. We've put six popular tools through their paces and found that Parentaler, mSpy, and Eyezy provide the most comprehensive features at a reasonable price. Each offers a 14-Day Refund Period, making it easy to start tracking your loved ones before committing to a full subscription.